Pediatrics
Our uncompromising faculty and staff are dedicated to the welfare of children and adolescents. One of two major pediatric centers in Connecticut, Yale offers an extensive range of services for patients through our 14 specialties. In addition, we have several interdisciplinary centers and programs that involve collaborations with multiple departments throughout Yale Medicine and Yale New Haven Children's Hospital. Thanks to our reputation for comprehensive pediatric care, we serve as a regional and national center for referral and consultation.
Many of our physicians are internationally recognized for their innovative approaches to the diagnosis and treatment of conditions including arrhythmias, diabetes, cystic fibrosis, childhood cancers, juvenile diabetes, dyslexia, blood disorders, infectious diseases, and complications of premature birth, as well as many other disorders.
We are leaders in the global pediatric community, advocates for childhood health and development, and innovators in research. We rank among the top pediatric centers in the country with respect to National Institutes of Health support for research.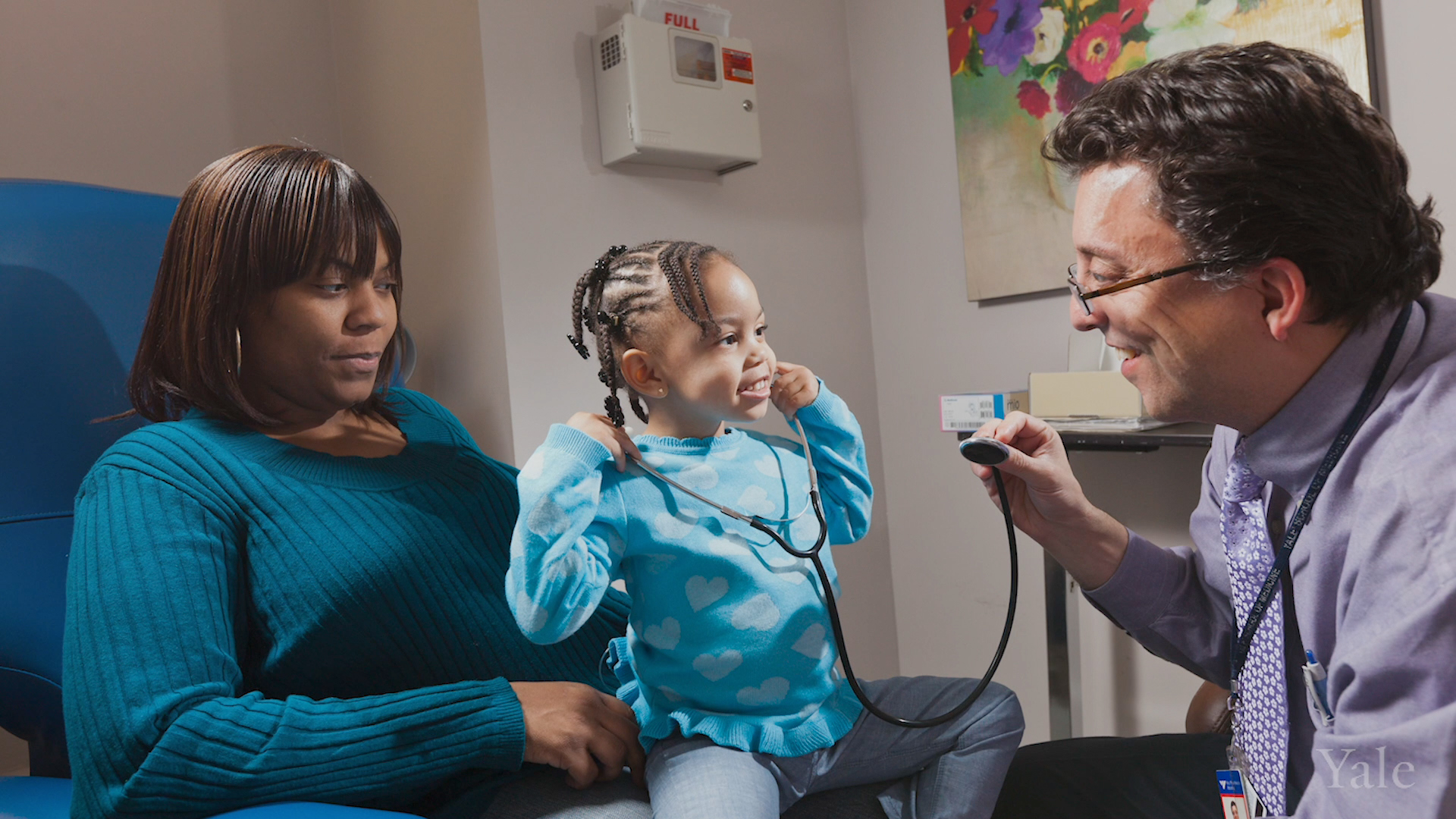 100 Years of Pediatrics at Yale
Neonatal and pediatric ICUs that serve our most vulnerable patients with the highest level of care
24/7 subspecialty telephone consultation service for primary care clinicians with expected response time of three minutes
More than 20 years of experience with neonatal and pediatric Extracorporeal Membrane Oxygenation, a sophisticated machine that acts as an artificial heart and lungs, crucial for some seriously ill infants
One-call center that provides centralized appointment scheduling for all pediatric specialties
Close collaboration with other Yale departments to provide such services as molecular and genetic diagnostic services, state-of-the art management of high-risk fetuses and newborns, bone marrow transplantation, and management of complex malignancies