3 Breakthroughs in Stroke Research
Stroke is a leading cause of death and long-term disability for Americans; yet, until now, treatment options have been limited.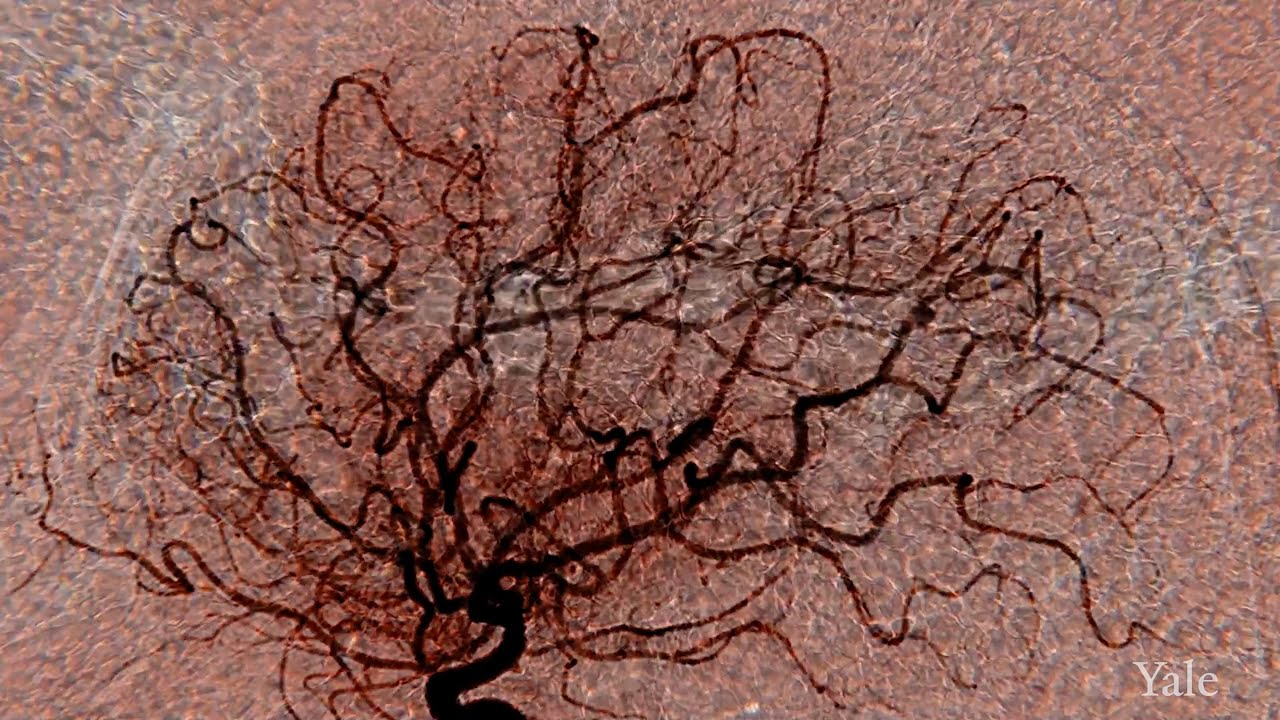 Stroke is far more common than you might realize, affecting more than 795,000 people in the U.S. every year. It is a leading cause of death and long-term disability. Yet until now, treatment options have been limited, despite the prevalence and severity of stroke.
Not so long ago, doctors didn't have much more to offer stroke victims than empathy, says Kevin Sheth, MD, Division Chief of Neurocritical Care and Emergency Neurology. "There wasn't much you could do." But that is changing. Recent breakthroughs offer new hope to patients and families.
Beating the Clock
Think of stroke as a plumbing problem in the brain. It occurs when there is a disruption of blood flow, either because of a vessel blockage (ischemic stroke) or rupture (hemorrhagic stroke). In both cases, the interruption of blood flow starves brain cells of oxygen, causing them to become damaged and die. Delivering medical interventions early after a stroke can mean the difference between a full recovery and significant disability or death. Time matters.
Unfortunately, stroke care often bottlenecks in the first stage: diagnosis. Sometimes, it's a logistical issue; to identify the type, size, and location of a stroke requires MRI imaging, and the machinery itself can be difficult to access. MRIs use powerful magnets to create detailed images of the body, which means they must be kept in bunker-type rooms, typically located in hospital basements. As a result, there is often a delay in getting MRI scans for stroke patients.
Dr. Sheth collaborated with a group of doctors and engineers to develop a portable MRI machine. Though it captures the images doctors need to properly diagnose stroke, it uses a less powerful magnet. It is lightweight and can be easily wheeled to a patient's bedside. "It's a paradigm shift – from taking a sick patient to the MRI to taking an MRI to a sick patient," says Dr. Sheth.
Stopping the Damage
Once a stroke has been diagnosed, the work of mitigating the damage can begin.
"Brain tissue is very vulnerable during the first hours after stroke," says vascular neurologist Nils Petersen, MD. He and his team are using advanced neuro-monitoring technology to study how to manage a patient's blood pressure in the very acute phase after a stroke.
Dr. Petersen's research shows that optimal stroke treatment depends on personalization of blood pressure parameters. But calculating the ideal blood pressure for the minutes and hours after a patient has a stroke can be complicated. It depends on a variety of factors—it is not a one-size-fits-all scenario.
Harnessing the Immune System
Launching an inflammatory reaction is how the body responds to injury anywhere in the body – including the brain, following stroke. However, in this case, the resulting inflammation can sometimes cause even more damage. But what if that immune response could be used to the patient's advantage?
"We're trying to understand how we can harness the immune system's knowledge about how to repair tissues after they've been injured," says Lauren Sansing, MD, Academic Chief of the Division of Stroke and Vascular Neurology.
Her team is working to understand the biological signals guiding the immune response to stroke. That knowledge can then direct the development of targeted therapeutics for the treatment of stroke that minimize early injury and enhance recovery.
"We want to be able to lead research efforts that change the lives of patients around the world," says Dr. Sansing.
Learn about these developments and more in the video above.