A New Way to Treat Brain Aneurysms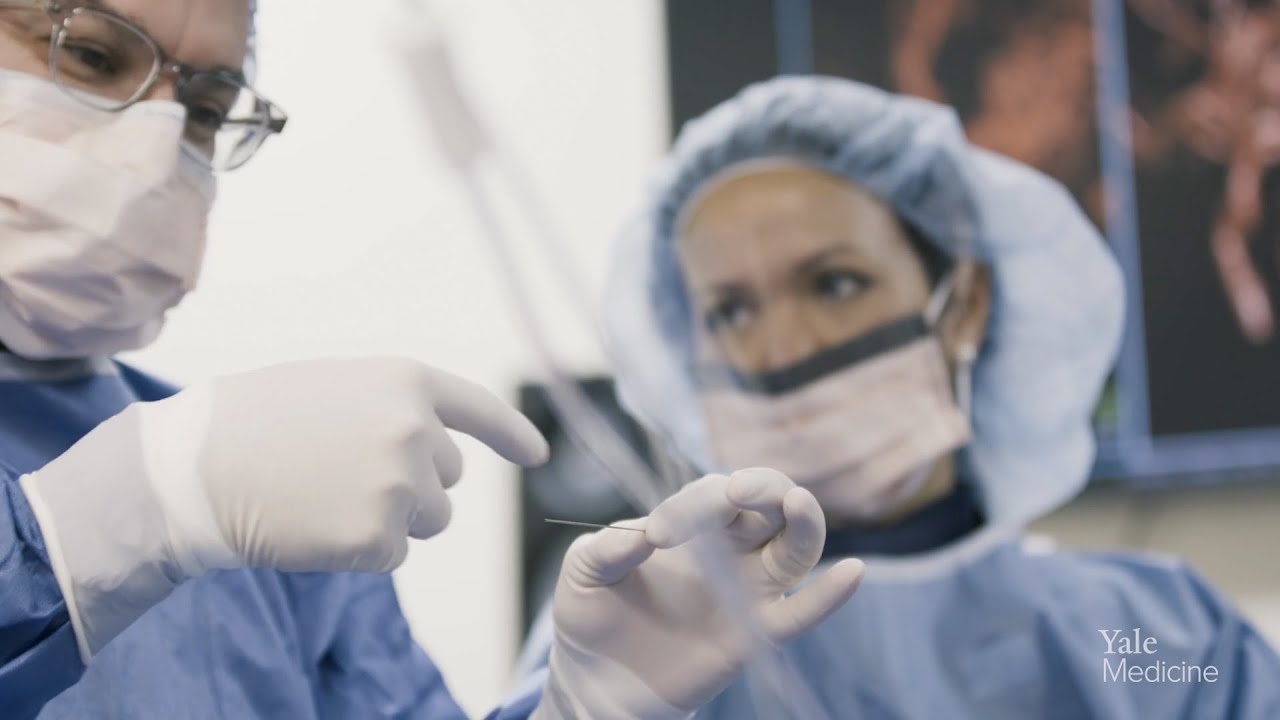 When a brain aneurysm ruptures, blood flow to critical areas of the brain can be interrupted, leading to tissue death - and depending on the size and location, it can be life threatening.
A precise, minimally-invasive approach to treating the most difficult brain aneurysms was recently approved for use in the United States, and this video documents the first procedures with this device to be performed in Connecticut. 
A new endovascular technology, the WEB (Woven EndoBridge) Device is navigated through catheters from blood vessels in the leg up into the brain. "It's a little woven basket that can be deployed inside the aneurysm and then conforms to the shape of the aneurysm," said Charles Matouk MD, Yale's chief of Neurovascular Surgery. "It will prevent blood from going all the way up inside the aneurysm, and if blood can't get in there, the aneurysm can't rupture."
The WEB Device offers a new treatment option to patients who previously might have needed open surgery, or a more complex endovascular therapy. "To have a procedure that has been more simplified, that's been refined so that it's not only faster, but I think safer, is tremendously rewarding," Dr. Matouk said.