Virtual Reality Cancer Support Groups for Teens: What Parents Should Know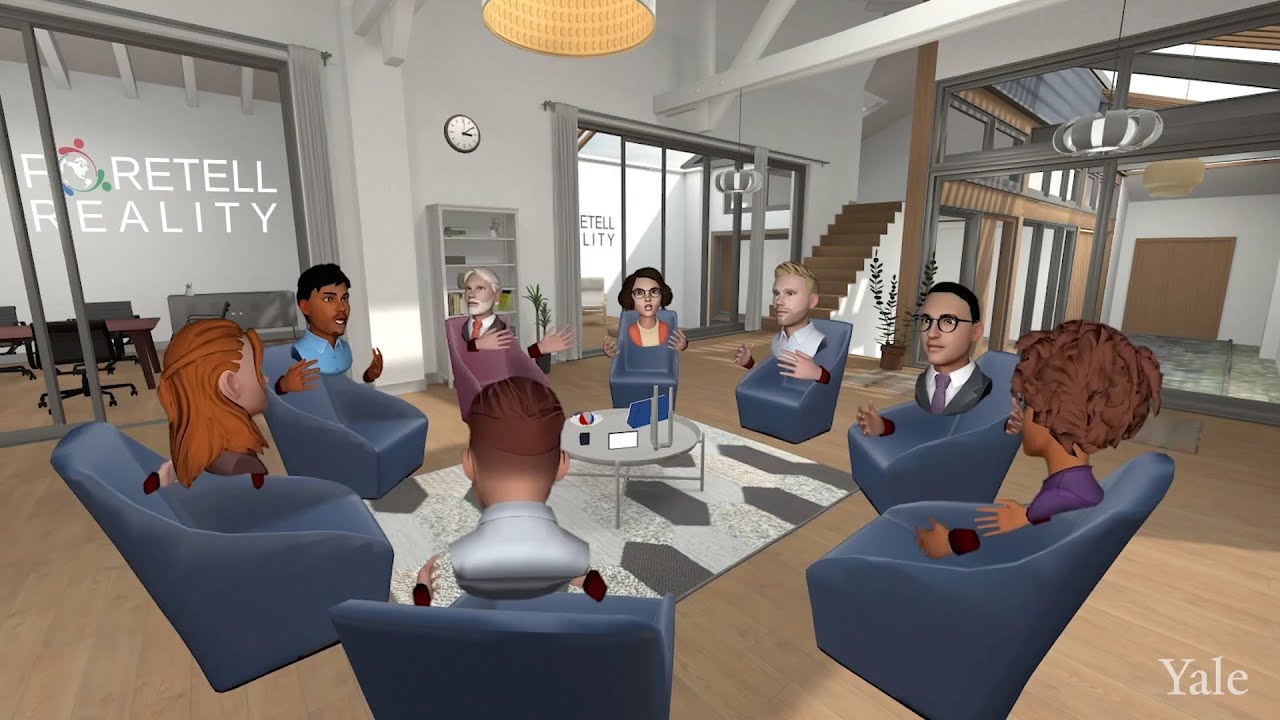 Being a teenager is hard enough. But add a cancer diagnosis to those turbulent years and many kids, understandably, struggle with depression, anxiety, and other issues.
"I often tell patients that these are the unexpected side effects," says Amanda Garbatini, LCSW (licensed clinical social worker), a social worker at the Adolescent and Young Adult (AYA) Cancer Program at Yale New Haven Children's Hospital. "They're not directly related to the chemo, where you might feel nauseous, but it comes with the territory of having a serious illness."
Plus, being a young adult with cancer is a strange in-between place to be, Garbatini adds.
"I've seen the gap kids these ages fall into. If you are an adolescent in a children's hospital, you often feel too old. Or, if you are in your 20s, you feel too young for the adult part of things," says Garbatini, herself a pediatric cancer survivor. "The hardest parts for me as a teenager going through cancer treatment were the isolation I felt in my treatment and the personal, social aspects."
"If a teen with cancer is feeling depressed, lonely, or anxious, it can impact their physical health as well," says Asher Marks, MD, a pediatric hematologist and oncologist and director of the AYA Cancer Program.
But getting a teen to return to the hospital for mental health care isn't easy. "Adolescents don't want to come to the hospital when they don't have to, and they don't want to interact with each other when they're too sick," Garbatini says.
Virtual reality: A new way to reach teens with cancer
Facing these challenges, Garbatini and Dr. Marks decided to try a virtual reality (VR) young adult support group. Each participant gets a VR headset and can choose their own avatar. Their character's mouth moves when they talk, and they can use handsets to make gestures, too.
Four teens can be in the support group "room" at once with Garbatini. "It allows patients to connect with others from wherever they are while still feeling very immersed and like they are in the same room," Garbatini says.
Dr. Marks and Garbatini put together a clinical trial to measure depression, anxiety, and resilience in VR support group members before and after participation.
"Resilience really is a way to say how our patients are dealing on a day-to-day level—how they are getting through their illness," Dr. Marks says. "After the intervention, they were measuring more resilient. That was huge and shows real clinical progress."
Dr. Marks says he hopes to expand the program and make it a standard of care, which will help more adolescents with cancer.